Turns out her bank account was the Good Place this entire time! 
Ever wonder how much Kristen Bell has made for starring in, you know, literally every TV show and movie ever? Same and the answer may surprise you may have you weeping softly to yourself while wondering why your parents never had you audition to be the voice of Gossip Girl.
Though honestly, it's no surprise Kristen's net worth is huge. She's been in literally everything—from Veronica Mars and The Good Place, to Frozen and The Woman in the House Across the Street From the Girl in the Window. But she must have some serious locks on her contracts because almost zero is known about how much she earned for these projects. Her Gossip Girl fee? There are rumors, but we basically know Jon Snow-levels of nothing. Her Veronica Mars paycheck? Fully a secret. But! We do know what Kristen made per episode for The Good Place, have a pretty good idea of what she earned for Frozen, and know her total net worth, so….get ready!
She made millions from the 

good

 place
Specifically an estimated $125,000 per episode, according to Variety. There are 53 episodes of the show, so looks like Kristen made over $6.5 million.
She does a ton of sponsored content 
Unclear what Kristen makes per post, so time to analyze Hopper HQ's Insta Rich List.
According to this list, celebs and influencers who have Kristen's same number of followers (~15.5 million) are making around $70,000 per post so…seems safe to assume spon-con is a pretty lucrative side-gig for her.
So what did Kristen Make for Frozen?
Frozen is one of the most popular kids movies of all time and made over a billion at the box office—but the info we have about the cast salaries is pretty sparse. And somewhat strange? For starters, the actress who played teenage Elsa allegedly made less than $1,000. And meanwhile, Josh Gad told The Late Show, "The thing made a couple of billion, I made a couple of thousand." He then added, "No, they actually paid me really well," but shook his head "no" while doing so.
Confusing, but it's probably safe to assume Kristen at least made a fair amount from Frozen 2, especially considering her husband Dax Shepard told Conan, "I can tell you she had a really good time on the film. She loves the crew and the drawers, or whatever. It took them, like, three years to make, which I don't understand either, but I know how to spend that money when it comes in. I'll tell you that right now."
What about those 

gossip girl rumors?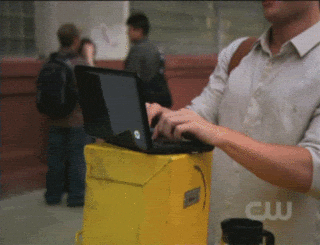 There were some rumors floating around the internet a while back that Kristen earned a truly wild amount of money (think: many, many, mannnny millions) for narrating Gossip Girl.
ld be true, but it seems unlikely that she earned more than the show's lead, Blake Lively, who CBS says got $60,000 per episode.
What is 

Kristen

 bell's total net worth?    
According to Celebrity Net Worth, Kristen Bell's net worth is $40 million. And when it comes to what she does with all that $$, Kristen told Money.com that she isn't a "big spender," while Dax added, "What's interesting about Kristen is she knows her value and her worth, and she will fight for it in contract negotiations, but once that happens she'll never think again about that money. She likes to give away most of her money, so I have to make sure we are making decisions that allow her to [do that] and still [be] building something for when we stop working."